Posted on January 9, 2018
Filed Under Uncategorized
Yunus is still available as a burn-to-order miniCDR in a seaweed packaging at Eur 7,50 without shipping.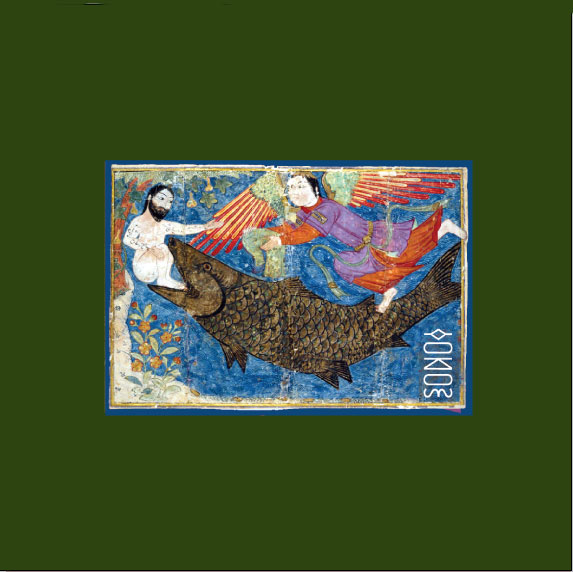 Review by Frans de Waard in Vital weekly 1114
MARTIJN HOHMANN – YUNUS (3"CDR, private)
When I reviewed De Fabriek's 'Remixes Vol. 3' in Vital Weekly 1112, I wondered what the individual contributions would sound like, seeing as some of these members (workers De Fabriek calls them) never meet up, and if they could recognize their music in a finished piece; I know I didn't. Martijn Hohmann send me his contributions, four sketches of sound indeed, of whispering voices and electronic processed sounds from a market. However one of these sketches was already becoming it's own finished piece of music, which Hohmann has available (or not) as a 3"CDR. It is called 'Yunus', the Arabic version of Jona in the whale, which he made seeing a Dutch documentary about migration (by Bram Vermeulen), and Hohmann uses sounds from 'De Drenkeling' (the drowning man). I still haven't seen that episode, but I am sure Hohmann captures the feeling of people on rafts, fleeing their homeland in search of a safer heaven pretty well. There are water sounds, a bit of talking, and some excellent drones that sound beautifully claustrophobic as well as pretty nautical. This is some excellent music that works as it's own documentary I guess. Just under ten minutes, which is the saddest thing, as the main portion of the piece, the sea sounds, raft and drones could have easily lasted twice as long as far as I am concerned. It's not on his website but bug him for a copy! (FdW)
Posted on December 4, 2017
Filed Under Releases, Uncategorized
The next instalment of the Remixes series by De Fabriek features reworked music from, among others, Martijn Hohmann.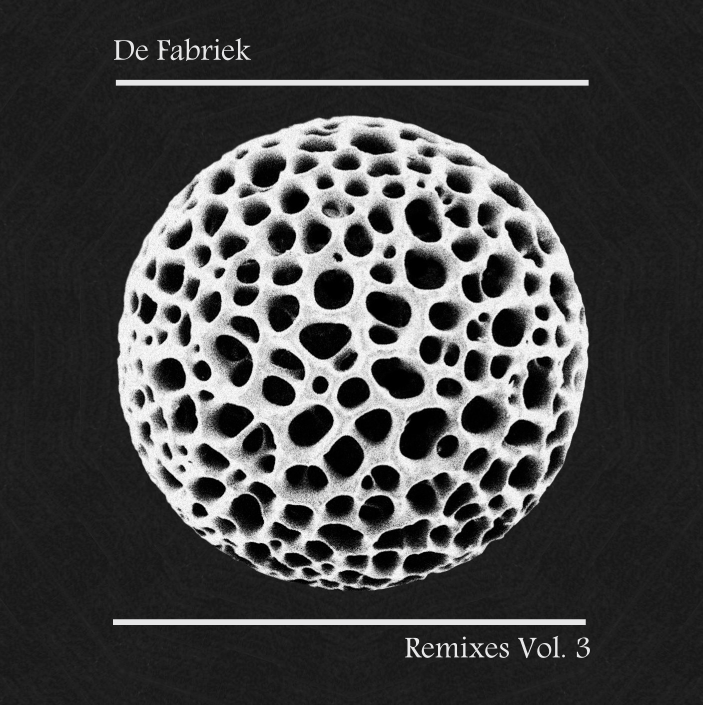 De Fabriek Remixes Vol. 3
Music By – C. van Dellen, F. de Waard, K. Mons, M. Hohmann, R. Paes, R. van Dellen
Remix – K. Mons
Supervised By – R. van Dellen
Posted on October 1, 2017
Filed Under Releases, Uncategorized
Tonefloat has released the first album in over a decade by De Fabriek entitled Terugkeren.
Art and design for the album are by Martijn Hohmann / Universaal Kunst.
Pressed on 180 grams vinyl, limited to 300 numbered copies in a triple-fold-out heavyweight posterlike sleeve with insert.
A very small sub-edition of five copies with an original numbered and signed handprinted woodcut of one of the segments also exists: last two copies still available..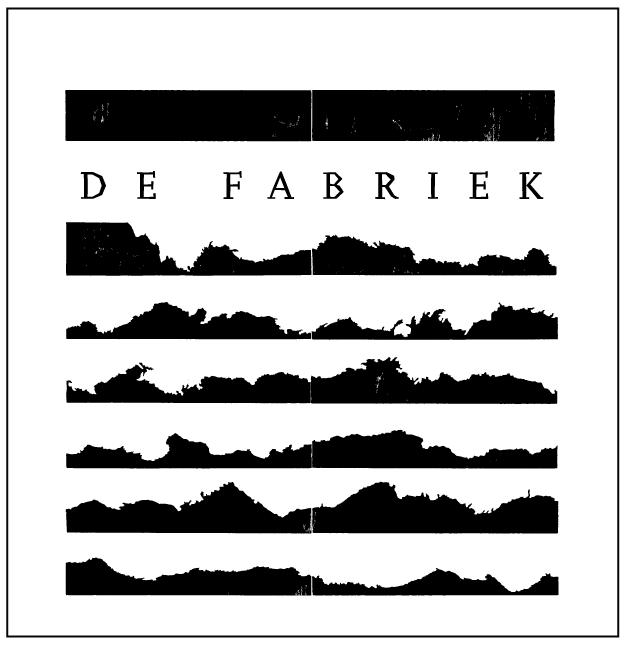 Posted on April 12, 2017
Filed Under Releases, Uncategorized
Single track Burn-to-order mini-CDR in a Nori seaweed sleeve.
The story of Jona intertwined with the reality of current migration.
soon..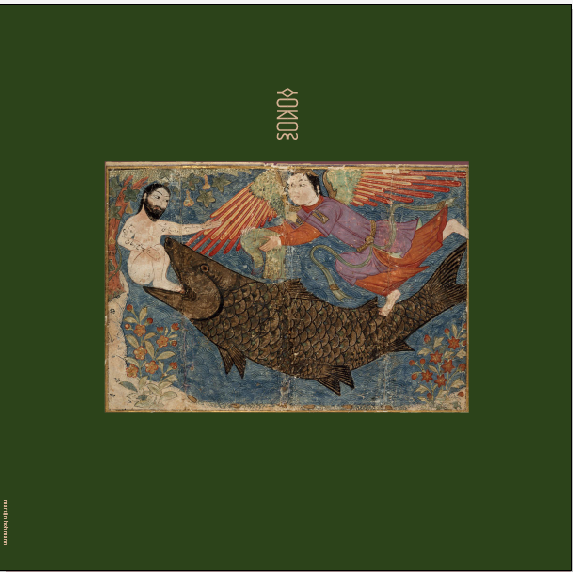 Posted on March 24, 2017
Filed Under Releases, Uncategorized
Two Universaal Kunst release have been included in the lovely book VISUAL VINYL
"Visual Vinyl Collects some of the most visually stunning and evocative album covers from the 20th Century Features homages to numerous important designers and artists, such as Andy Warhol, Damien Hirst, Yoko Ono and Raymond Pettibon. This book is the first-ever comprehensive introduction to these resplendent album covers."
"They have been taken from the extensive archive of the Dutch record collector Jan van Toorn (not to be confused with the graphic designer who happens to have the same name), one of the most active collectors and a leading expert in the field. The book includes surrealist designs by Salvador Dali; covers by famous pop artists such as Andy Warhol, Roy Lichtenstein, Robert Rauschenberg and Jean-Michel Basquiat; works by the Vienna-based group 'Wiener Aktionismus'; and contemporary designs by Jeff Koons, Damien Hirst, Banksy, and Ai Weiwei."
The Trendel LP by Martijn Hohmann and Marc Heijmans is included in the book with lovely photographs.
Equivocal Generation is included as textual reference.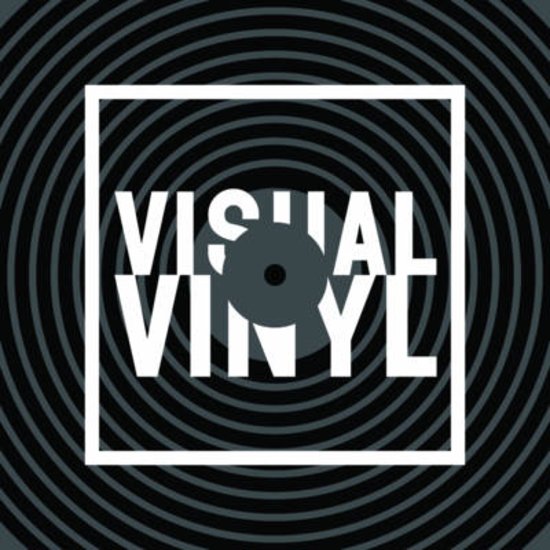 Visual Vinyl
Hardcover book 22 × 22 cm, 232 pages
Released by Ke
ttler Verlag, Dortmund
Edited by SCHUNCK*, Heerlen
Get one while you can:
www.verlag-kettler.de
www.bol.com
Posted on February 12, 2017
Filed Under Releases, Uncategorized

A limited edition reproduction of the original woodcut as high quality xerographic prints depicting the coastal line from The Netherlands all the way round Europe, Africa, Asia until back in Europe again. Full circle..
Edition of 23 copies on 300 grs. snowwhite paper.
Measuring 930 x 300 mm, each numbered and signed, unframed.
price EUR 23,- each.
---
The last of the original Triptych Woodcut ATLAS as shown below is still available.
Edition of only 3 sets each consisting of three prints measuring 750 x 950 mm
Handprinted on high quality paper, signed and numbered. Unframed.
Last set: 2300,-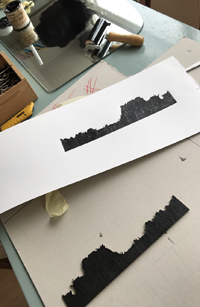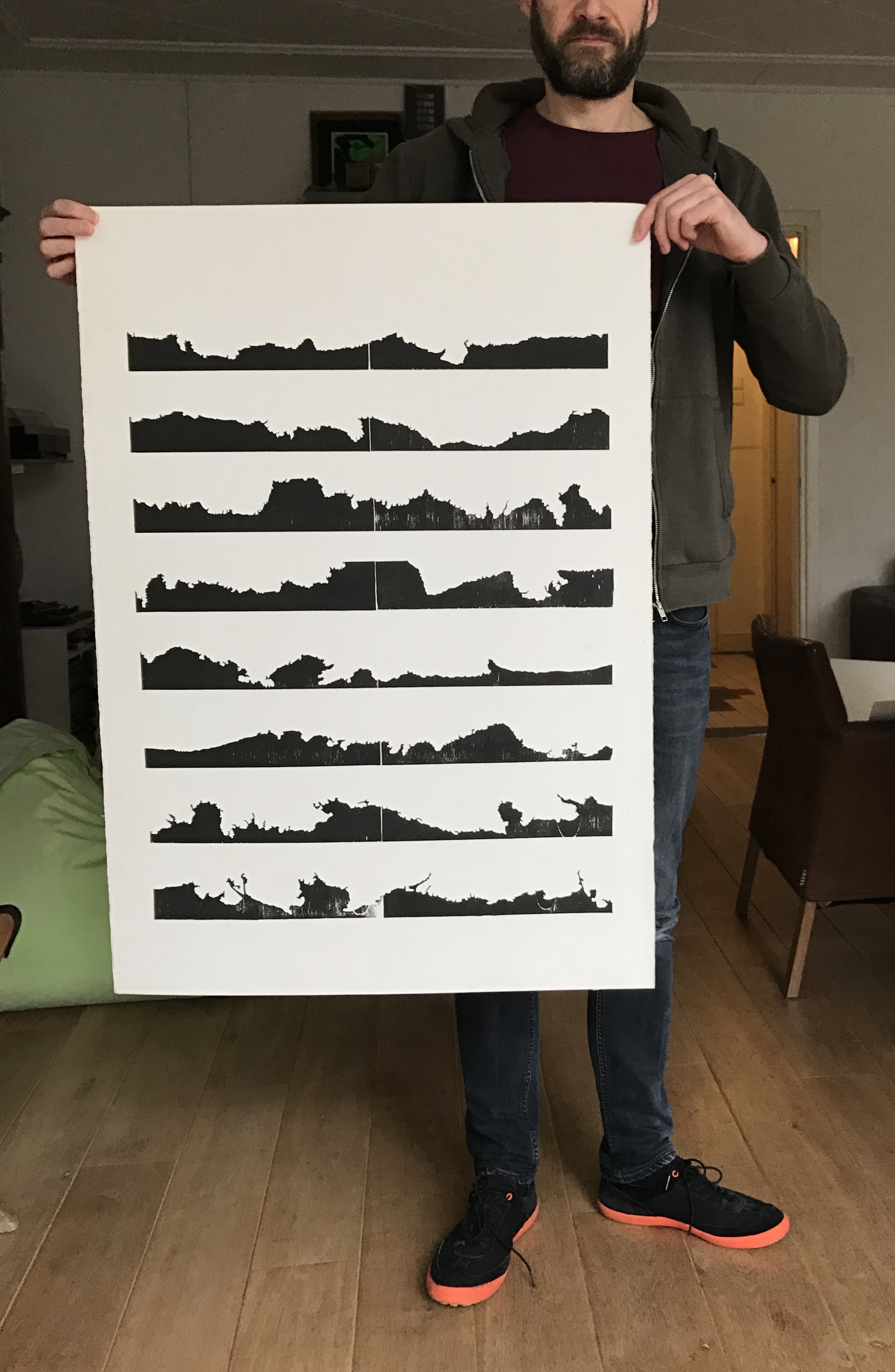 Posted on September 20, 2016
Filed Under Events, Releases, Uncategorized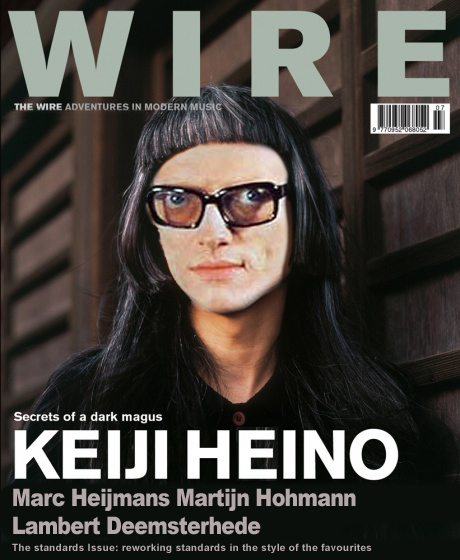 Posted on March 24, 2014
Filed Under Uncategorized
Single 10 min. track mini CDR in a mini dvd style case.
Slightly edited fieldrecordings from Epalle France.
Limited to 12 copies, signed and numbered.
Eur 7,23
last copies..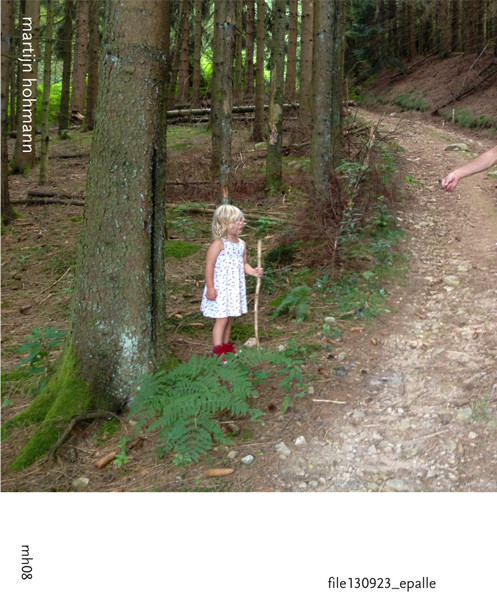 Posted on July 11, 2010
Filed Under Uncategorized
Maartje Hohmann was born on july 4th 2010..
Her birth announcement: a single sided 7″ record: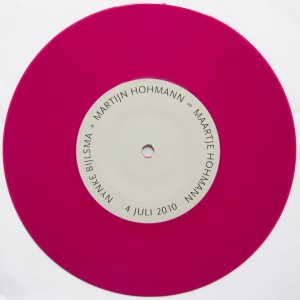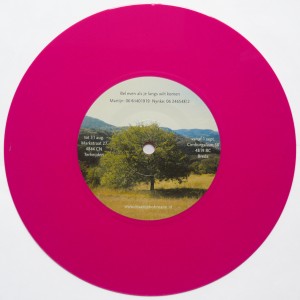 Posted on July 10, 2010
Filed Under Uncategorized
somewhere this year as a record-object…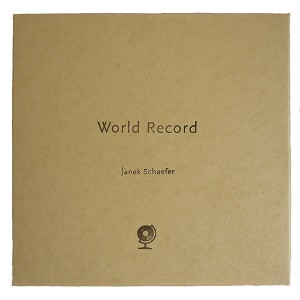 « go back
—
keep looking »